Report Incorrect Information
Please tell us about any information in this record that appears to be incorrect or out of date. Your feedback will be reviewed by the Community Information Team at Dudley Libraries.
Home Matters Dementia Support (CIC)

Home Matters Dementia Support (CIC)
A Community Interest Company (CIC) specialising in dementia support both on a one-to-one basis, as part of our tailor-made, specialist service or as part of our 'Sunshine Club', where we use cognitive stimulation therapy to promote reminiscing and socialisation.
One-to-one Support may be in the form of providing a few hours of respite so the carer can run errands, attend appointments or go shopping. In addition, our support can assist with daily living tasks, shopping and trips out into the community for socialisation, tea, cake and a chat.
The Sunshine Club takes place twice a week where we reminisce about times gone by, enjoy a homemade hot lunch and pudding, take part in activities such as arts and crafts and have a sing-song to our favourite songs from years gone by. The Sunshine Club is a fantastic way to promote socialisation and prevent isolation. It also gives carers the opportunity to take some time to catch up on odd-jobs, attend appointments or do some shopping.
The Music Sessions take place on a Wednesday and Friday from 10.30am - 12.30pm. The sessions encourage both the carer and their loved one to share this uplifting musical experience. Music has a wonderful way of lifting spirits and soothing the soul. Listening to music with your loved one can also help to reduce stress, improve mood and stimulate the mind. This is a lovely way to meet other carers and to make new friendships. It is advised to ring beforehand to check availability.
Our specialist dementia team works holistically with the Carer and the individual who has a dementia diagnosis to live life as fully and independent as possible, reducing avoidable admissions to hospital and long term care.
Our focus is on "contented dementia" and the support we provide helps to enable carers and individuals to maintain a good quality of life. The main focus of our holistic approach is to build a strong, trusting relationship where the individual feels valued, contented and stimulated to avoid social isolation, depression and feelings of low self-worth.
Contact Details
Organiser

Gabby Gould

Job Title/Position

Director

Organiser Address

The Haven, 27 and 29 Hallchurch Road, DUDLEY, West Midlands,

DY2 0TQ

Telephone Number

01384 831489

Email Address
Location
Times & Dates
Days of the week

Monday, Tuesday, Wednesday, Thursday, Friday, Saturday

Time of Day

Morning, Afternoon
Notes
Referral Notes
Self referral or referrals made by family/friends. Referrals can also be made via a Dementia Advisor at The Dementia Gateway, Care Coordinator, Social Worker, Dementia Advisor, CPN, GP, Housing Officer etc. You can also ask any statutory services who you are involved with to help with your application. Please contact us if you have any queries with your application or require assistance.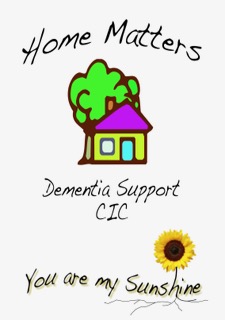 Service Information
Older People, Adults, Carers
No specific disability, Mental health conditions, Hearing impairment, Communication impairment, Learning difficulty/disabilities, Visual impairment, Physical impairment, Autism, Dementia
Parking available, Toilet facilities, Wheelchair accessible, Disabled toilet
Last updated 5th July 2022