Report Incorrect Information
Please tell us about any information in this record that appears to be incorrect or out of date. Your feedback will be reviewed by the Community Information Team at Dudley Libraries.
Camphill Village Trust (CVT) - Shared Lives West Midlands Scheme

Camphill Village Trust (CVT) - Shared Lives West Midlands Scheme
Camphill Village Trust established the Shared Lives West Midlands Scheme in March 2017. The Stourbridge Community was chosen both for its urban location in supporting the recruitment of new Carers, and also to enable the new Scheme to connect to already established networks, access wider resources and take part in community social events. After their steady growth and success of recruitment a number of Shared Lives families, the Scheme began a contract to deliver a Shared Lives service in partnership Dudley Metropolitan Borough Council in September 2018.
We are committed to expanding the service significantly across the region and providing supportive Arrangements to people who previously would have otherwise been referred to a long-term hospital or residential care establishments. Shared Lives has a long track record going back many years, as it enables individuals to remain in the community, where people are known to lead longer, healthier and happier lives.
What is Shared Lives and who is it for?
As a starting point, Shared Lives is sometimes described as a bit like 'foster care for adults'…. but it's so much more than that, as we encourage people to take control and make their own choices in life!
People are carefully matched to live/stay with specially trained Shared Lives Carers who provide individual support to develop practical skills, encourage new social networks, build self-esteem and lead the same ordinary life at the heart of the community like you and I. In Shared Lives, the goal is for everyone to feel a sense of belonging, be valued a part of family life and have opportunity to be actively involved with the wider community.
There is also the opportunity to take part in social events and celebrations, as well as connect to a wealth of support and friendships within our existing Camphill Community based in Stourbridge. Shared Lives can provide a real alternative to hospital and residential care and people are known to lead longer, healthier, and happier lives when living in the community.
We support anybody from the age of 18 years old, though we will start preparatory work with young adults who are making the transition to Adult Services. Whilst Shared Lives is traditionally a service for people with learning disabilities, the team have experience of setting up Arrangements for people with mental ill health, early-on-set dementia, hospital discharges, older people, physical disabilities, people on the Autistic Spectrum and those with other complex support needs.
When someone comes to stay with the Shared Lives Carer on either a long-term (live-in), respite (short-breaks) or day support basis, we call this an Arrangement. There is a maximum of up to three people staying within a household at any one time.
How do you become a Shared Lives Carer?
You don't need any qualifications or experience, just the right values, commitment and of course a spare bedroom. We will provide you with the relevant training and once approved, on going supervision to ensure that the highest quality of care is maintained throughout each Shared Lives arrangement. An Enhanced DBS Check and references are also required.
Shared Lives Carers have self employed status and qualify for tax relief through HMRC. You can be paid up to £560 per week, depending on the level of support you provide, which sometimes may include personal care. shared Lives Carers are not paid by the hour, there is no clocking on or off when you support someone from within your own home, but it's a hugely rewarding role.
Shared Lives Carers are very passionate about the work that they do and they are extremely creative in how they support the person to achieve independence, but above all else, they do not make assumptions about people, just because of the labels they have been given.
Currently, there are about 10,000 Shared Lives Carers supporting approx 14,000 people across England and 96% of all Shared Lives schemes inspected by the Care Quality Commission are rated either as Good or Outstanding. Shared Lives also has the lowest amount of safeguarding enquiries in comparison to all other forms of adult social care. on average, placing someone in a Shared Lives Arrangement, can save local authorities/NHS up to £26K annually, in comparison to other forms of long-term care.
How do I get involved?
If you are interested in finding out more about the Scheme or becoming a Carer with Camphill Village Trust Shared Lives, then visit our website, call us or follow us on Facebook or Twitter.
Contact Details
Organiser

Shared Lives

Organiser Address

Eagle House, St John's Road, STOURBRIDGE, West Midlands,

DY8 1HE

Telephone Number

01384 441505

Email Address
Location
Times & Dates
Days of the week

Monday, Tuesday, Wednesday, Thursday, Friday, Saturday, Sunday

Time of Day

Morning, Afternoon, Evening
Care Quality Commission Inspection
CQC Overall Rating

Good

CQC Report Date

11 May 2019

CQC Full Report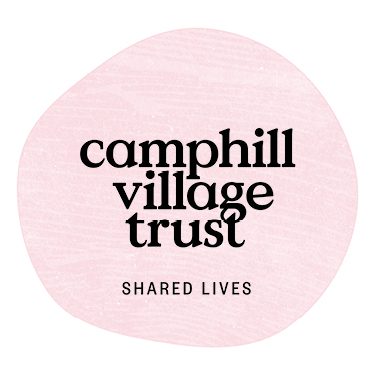 Service Information
All of Dudley Borough, Stourbridge
Older People, Adults, Young People, Carers
No specific disability, Mental health conditions, Hearing impairment, Communication impairment, Learning difficulty/disabilities, Visual impairment, Physical impairment, Autism, Dementia
Last updated 24th August 2021