Report Incorrect Information
Please tell us about any information in this record that appears to be incorrect or out of date. Your feedback will be reviewed by the Community Information Team at Dudley Libraries.
Blue Badge Scheme

The Blue Badge Scheme is a national scheme allowing people who have severe mobility problems, or who are registered blind, to park near to places that they would not otherwise be able to access.
This may include access to specific spaces in car parks and being allowed to park free of charge in some pay and display car parks or single or double yellow lines for up to three hours as long as it is safe to do so and does not cause an obstruction. It is important to check the information displayed in each car park to know if charges apply.
From 30 August 2019 a new criteria for Blue Badges came into effect. This means that some people with non-visible (hidden) conditions can also apply for a Blue Badge.
Who is eligible?
You can apply for a Blue Badge if you meet one of the following; this applies to first time applicants and those renewing an existing badge:
Receive the Higher Rate of Mobility Component of the Disability Living Allowance.
Receive Personal Independence Payment (PIP) and have 8 points or above in the Moving Around Descriptor (this is revised criteria, please be aware that you may previously have qualified for a Blue Badge under PIP but MUST now have 8 points or more in order to qualify).
Are registered as Severely Sight Impaired (blind).
Receive a benefit under the Armed Forces and Reserve Forces (Compensation) Scheme within tariff levels 1-8 and been assessed as having a permanent & substantial disability that causes an inability to walk or very considerable difficulty walking.
Receive the War Pensioner's Mobility Supplement.
Have been diagnosed with a terminal illness and may be receiving end of life care. Ask your doctor, specialist, or consultant for a DS1500 Medical Condition Report.
Are unable to walk, or have very considerable difficulty walking 80 metres.
Drive a car and because of having a severe disability in both arms are unable, or find it very difficult to use some or all parking meters.
Is a child under the age of 3 who has to be accompanied at all times by bulky medical equipment or, on account of a condition, must always be kept near a vehicle so that, if necessary, treatment for that condition can be given in the vehicle or the child can be taken quickly to a place where treatment can be given.
If you are applying for a Blue Badge under the criteria of a non- visible (hidden) disability you will be automatically eligible if in your PIP mobility assessment you scored 10 points in the 'planning and following a journey' category – specifically 10 points. Otherwise you can still apply but will need to provide supporting evidence from a specialist medical professional treating you.
How do you apply?
You can now apply online at https://www.gov.uk/apply-blue-badge and in one transaction upload your photograph, documents and pay the £10 fee through our secure online payment service.
Before you apply you will need the following:
A recent digital photo showing your head and shoulders (which you will upload)
A photo or scan of your proof of identity (ie passport or driving licence)
Proof of your address (ie a bill less than twelve months old)
Proof of benefits (as per eligibility criteria above)
If you are applying for a Blue Badge on the basis of a non- visible (hidden) condition, you will need to provide supporting medical documentation from a specialist medical professional treating you.
Can't upload your documents or pay online?
Although it will make the process quicker, your documents, photo and payment do not need to be taken at the time of your online application if this is a problem for you. You can complete your online application and we will contact you to advise what you need to do next.
If you don't have access to a computer or smart device to complete the online form, please ask family members or friends if they can help you.
Alternatively you can use the public access computers at: Dudley Council Plus, or Stourbridge, Brierley Hill and Halesowen Libraries.
If you are not able to use a computer and have no family or friends that can help you, please contact Dudley Council Plus or email bluebadge@dudley.gov.uk.
Further information
See www.dudley.gov.uk/bluebadges for further information.
Contact Details
Organiser

Dudley MBC Blue Badges

Organiser Address

PO Box 7382, DUDLEY, West Midlands,

DY1 9LL

Telephone Number

0300 555 2345 (Dudley Council Plus)

Email Address
Times & Dates
Days of the week

Monday, Tuesday, Wednesday, Thursday, Friday

Time of Day

Morning, Afternoon

Session Information

9.00am-5.00pm
Costs & Bookings
Cost
£10.00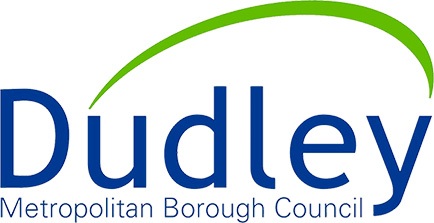 Last updated 30th November 2021